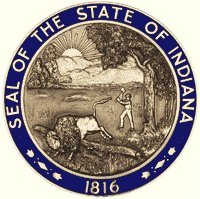 Indiana NDP


FAQ



About Us



Contact Us



Providing a fresh new approach on Indianaís Capitol Hill


Lay aside any personal and political agenda. At the Indiana National Day of Prayer, thatís our commitment. Instead of asking for favors or taking sides in the partisan debate, we serve members of the State Congress and the hundreds of staff who work there.

And because we choose to follow Christís example and take up the basin and towel, doors open, allowing us to promote and encourage Christian statesmanship through three vital areas of outreach:

Spiritual Outreach

A central goal of ours is to minister the Gospel of Jesus Christ to leaders in our stateís capital. Our staff seeks to serve all who have genuine questions about biblical truth or desire a deeper relationship with Jesus Christ. And because we are a nonpartisan ministry outreach, the message of the Gospel can be heard with clarity.

Ministry Training

Another key goal of the Indiana National Day of Prayer is to equip our stateís leaders for ministry and service. We offer todayís statesmen a unique ministry resource that enhances their service to our Lord and our nation. And through discipleship training, we help leaders become more effective in sharing their faith in the public arena.

Restoring a Vision

The third component of the Indiana National Day of Prayer is to help reestablish the principles and practices of Christian statesmanship so prevalent at the birth of our nation. Our Founding Fathers firmly believed that God alone secured the blessings of liberty, but leaders today wonder if they can even acknowledge God without violating the Constitution.

By encouraging the essential link between personal faith and public life, we are calling on our leaders to embrace Americaís heritage of Christian statesmanship and rebuild our nationís foundation for liberty.

Offering practical tools for todayís statesman

How should a Christian Statesman act? In what ways can a member of the Indiana State Congress apply personal faith to public policy? How can a Christian in public service be an effective witness for Christ? To help make Christian statesmanship practical for our stateís leaders, we offer a variety of resources: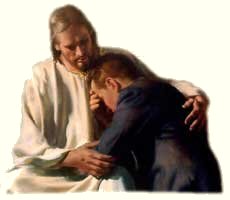 Statehouse Bible Studies and Events
The heart of Indiana National Day of Prayerís outreach is a series of Bible studies, conveniently held at the Statehouse, offering sound biblical teaching and encouragement. These studies are augmented by a series of special events like our Polity & Principle luncheons. These luncheons feature leading members of the State Congress and public figures who share how a statesmanís private faith impacts public service. Other smaller events offer candid discussions about personal faith in Christ and the spiritual struggles indigenous to our State Capitol.
Indiana National Day of Prayerís Christian Statesman Award
Each year the Indiana National Day of Prayer hosts a reception to recognize one outstanding individual as a Distinguished Christian Statesman. With members of Congress and local media in attendance, the event elevates the ideals of Christian statesmanship.
Personal Ministry
The Indiana National Day of Prayer offers personal and confidential ministry to all seeking to know Christ or strengthen their faith. This vital outreach is supported by hundreds of praying Christians across the Indiana who receive our monthly Statehouse Prayer Bulletin and are committed to interceding for the needs on Indiana's Capitol Hill.
Statehouse Publications
Challenging todayís Indiana statesman to lead a life of faith, our publications redirect oneís focus to spiritual matters. Many in Indianaís Congress are finding fresh inspiration for their service through publications like The 60 Second Focus, a weekly devotional. Other publications practically address the real-life issues that impact life at the Statehouseóeven those sticky moral situations.
Evangelism Workshops
The Indiana National Day of Prayer offers Evangelism Explosion workshops to equip Christians in public service with the practical tools needed to share their faith. Based on an Evangelism Explosion program that has reached every nation of the world, the Indiana National Day of Prayerís E.E. workshops help bring the Gospel to the Statehouse. We are here to serve.